The new dimensional weight (Dim) pricing structure for all ground shipments is here. Is it causing havoc on your parcel shipments? About a year ago, UPS and FedEx announced that all packages will be subject to the new Dim-weight charges. This will have a significant impact on larger, light-weight, packages being shipped by ground freight.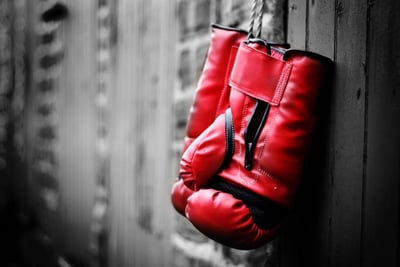 Below are six vital points to consider when determining how cube and weight data can drastically decrease the surging Dim-weight pricing structure:
Why is it more important than ever for shippers to know the cube and weight of their parcels?
Since UPS and FedEx will apply dimensional based shipping charges on ground freight parcels last year, it is important for shippers to include the dimensions of the parcel when processing their ground shipments. If not, they are likely to receive significant "back-charges" from their carrier, which cannot be passed back to the shipper's customer.
How does cubing equipment help?
Dimensioning systems can be installed in a shipper's end-of-line shipping or manifesting station, so accurate dimensions and weight data on each parcel can be passed to the shipper's existing shipping system. Depending on the shipping volume of the user, either a static cubing station, or a high-speed, fully automated, scanning, dimensioning, weighing, and label print and apply system may be required.
How are shippers responding to these new changes?
In order to prepare for the upcoming change, many shippers are approaching their carriers for suggestions regarding solutions that are available to help minimize the negative impact that is dim weight change will have on them. They are also reaching out directly to cubing equipment manufacturers to learn how automated dimension scanning equipment might help them.

UPS in particular, has a program called Customer Technology Program (CTP). This program is supported by industry-leading vendors that have ready-to-use technology and solutions to help companies simplify shipping operations. If you are a participating candidate of CTP, you can purchase best-in class, affordable priced shipping systems and software at the competitive UPS negotiated rate. Depending on the approved cubing device listed under the CTP, many shippers have applied their allotted funds, designed for increasing their shipping automation, at little or no additional cost to the shipper.
What information can be gathered using dimensioning equipment?
Some cubing systems will collect the parcel's ID/license plate number, the parcel's length, width, height, and weight. All of this information is electronically transferred and integrated with the user's shipping software program.
Shippers are getting rid of the tape measures for a reason. Not all measuring systems are equal, if the chosen equipment cannot capture accurate data, store the valuable information on the customers host, then transfer all the vital data to the customers customized WMS, ERP, or shipping/transportation software - then you are left with a large, cool looking, tape measure.
Can cube data help in negotiating "back-charges" from carriers?
If the dimensionalizer is a certified legal-for-trade measuring and weighing device, it may be possible that the shipper could resolve billing disputes by proving the parcel was measured and weighed by a certified cubing system.
Are there other advantages of having accurate dimensional and weight data?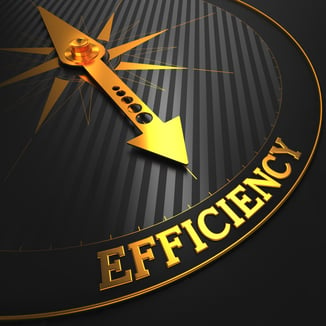 Possibly, the greatest advantage of having accurate dimensional information is the ability to use that data to optimize packaging and allow shippers to ship in smaller boxes with less void fill and less air. Shipping smaller boxes is the best way to most effectively minimize the negative cost impact that the UPS and FedEx dim-weight change will have. In order to optimize packaging and ship in smaller boxes, the shipper must have accurate dimensional items that would be packed in an order so a better size box can be selected for the order. The best way to collect the dimensions (on eaches, inner, and case packs) needed to facilitate better carton selection, is by using a static measuring system in the receiving process so the dimension and weight data can be electronically transferred to the WMS or package optimization software solution. An additional benefit to the cost savings of shipping smaller packages is the significant savings that is realized by using less corrugate and void fill in the pick and repack process.
So, when developing a plan to combat the new dim-weight shipping regulations, make dimensioning equipment the number one priority.