What is Dimensional Weight?

Dimensional Weight, also referred to as volumetric weight, is a pricing measure based on the volume of a parcel. Dimensional weight pricing was designed to help commercial freight transport companies bill customers more accurately. Instead of determining shipping costs on weight alone, dimensional weight pricing factors in the size of the package being transported. The physical weight of the parcel is compared to the dimensional weight of the parcel, and the customer is charged a shipping fee based on the higher of the two weights.

The Rise of Dimensional Weight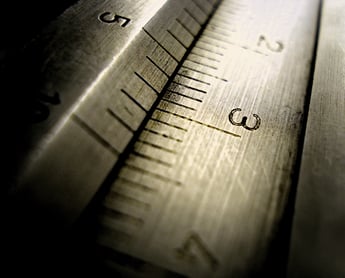 Pricing
Calculating dimensional weight to determine shipping costs is not a new phenomenon. For years, the air freight industry has been using dimensional data to accurately bill customers and cut down on shipping costs. Historically, dimensional weight rules have only applied to ground packages measuring three cubic feet (5184 cubic inches) or larger. However, as of January 2015, dimensional weight now applies to all ground packages. As a result, dimensional data is now frequently being used to calculate less-than-truckload (LTL) shipping rates. Calculating dimensional weight has never been as important as it is now.
Importance of Calculating Dimensional Weight
The recent change in DIM-weight rules equates to higher shipping costs for all—costs that aren't coming down anytime soon. Commercial freight prices are trending upward, and beginning this month shipping rates will increase again as major carriers are readjusting the "DIM" factor. With the new pricing structure around to stay, the question is, how can we minimize the impact of this change and save money?
Technology is the key. Having instant access to the dimensions and weight of the items you ship will allow you to…
Ship in smaller boxes

Lucky for us, shipments don't need to breathe. A snug fit is ideal. Too much excess space can increase the risk of product damage and lead to unnecessarily high shipping costs. Invest in technology that can quickly and accurately tell you the optimal size box needed to ship your offering. The millions you save in shipping will far outweigh the cost of your investment.
Ship in boxes or packaging materials that fit the items in the order better

Maximize the amount of space available to you. Your packaging material shouldn't be viewed as a filler. Overinflated bubble-wrap might not be the best choice; I don't care how fun it might be to pop. Use enough to protect the product but don't add extra fluff "just in case." Proper use of packaging material means fewer boxes shipped and more money saved.
Declare accurate dimensions and weight when manifesting your freight

Dimensioning inaccuracies are a shipping company's worst nightmare. In an industry built on speed, efficiency, and productivity, imprecise measurements can generate enormous losses. Accurate data improves efficiency and ensures correct billing of your customers.
Weighing and dimensioning your parcels opens the door to immense cost savings. The three benefits listed above are just a few of the ways dimensioning equipment can add value to your warehouse. At the start of this new year, make sure your operations are generating the cost savings that they should be.