When we think of going green, we often think of renewable energies, electric vehicles, and sustainable farming, but green sustainability extends far beyond this into every facet of the global market. A recent report by the Boston Reporting Group (BCG), claims that "the shipping industry contributes 3% of worldwide greenhouse gas emissions, equivalent to the annual CO2 emissions of Germany, the sixth biggest emitter by country."
Despite this impact, only 41% of shipping companies have GHG (greenhouse gas) and sustainability reporting compared with 56% of the oil and gas industry. However, things are about to change for shipping.
The ESG Playbook
During a recent meeting in Copenhagen on February 8th, 2023, BCG and Mc-Kinney Møller Center for Zero Carbon Shipping, revealed their cooperative ESG playbook for shipping. ESG stands for Environmental, Social and Governance. A company's ESG report shows its impact in these three areas. With increased scrutiny in the shipping industry, companies are becoming more aware of the need to incorporate sound ESG practices. The ESG playbook creates a standard for shipping companies to follow.
BCG's global lead on maritime sustainability and decarbonization, Peter Jameson, has remarked:
"The ESG Playbook will help shipping companies create clarity about where to start and how ESG can create sustainable growth in the industry. Those who do not act are leaving value on the table and will face mounting pressure from the entire shipping ecosystem, including customers and regulators, to act. They are at risk of deteriorating their current value by facing unmitigated risks while others unlock new value pools from ESG. We call this the ESG imperative and we want to help companies get it right by applying the ESG Playbook."
With increased focus on the environmental impact of shipping, companies must examine their packing procedure. The push to "pack greener" or with minimal environmental impact will become more imperative as ESG scoring affects a company's ability to conduct business on the global stage.
Packing Green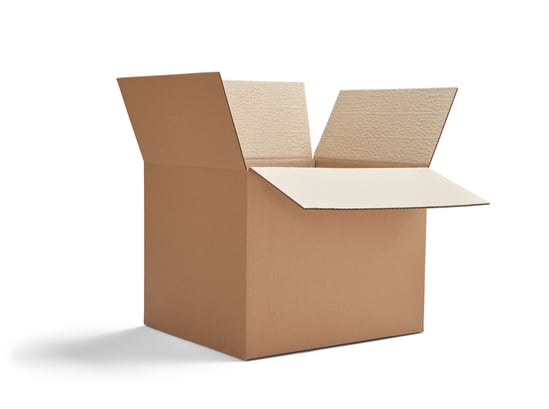 In the recent episode of Guiding Your Supply Chain, James Malley, CEO and co-founder of Paccurate, discussed the challenges for shippers to "pack green". With its AI-driven cartonization algorithms powering shippers around the world, Paccurate is the authority on smart cartonization.
As discussed in the interview, humans are poor packers. The "eyeball method" simply doesn't work. "It's not really the fault of the packers in the warehouse," Malley said. "They're under tremendous pressure just to get all the orders of the day out the door…Humans in general are just bad at eyeballing three-dimensional space."
A study by DS Smith and Forbes Insights confirms Malley's presumption. Surveying 370 corporate executives worldwide, they found that 25% or more of non-optimized packaging is air. This amount of waste not only affects the environment but can negatively affect a shipping company's bottom line.
While standard cartonization software can help, smart cartonization offered by Paccurate provides a more holistic awareness of volume, material,rate tables, etc. This gives the customer the best savings overall. They can tell you not only what box to use, but how the item optimally fits in the box.
How can Cubiscan help you pack green?
Good data is a critical part of any logistics infrastructure and cartonization is no different. "Dimensions are pretty critical," Malley said. "With any kind of deep optimization like this, it's really garbage-in-garbage-out."
Good data is the catalyst for good optimization. To benefit the most from smart cartonization, you need to have consistent and accurate dimensional data. Cubiscan has been leading the way in creating reliable dimensioning tools that fit your business needs.
It's clear that the shipping industry cannot escape the growing need for environmental awareness. With the help of companies like Paccurate and Cubiscan, the transition to a lower environmental impact will be easier and more cost-effective in the long run.
If you are interested in seeing how Cubiscan can help your shipping operation provide accurate dimensional data, click the button below, email us at info@cubiscan.com, or call us at 801-451-7000.